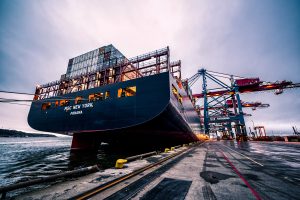 From performance pressure to unused potential
The transport and logistics industry is under very high pressure due to increasing demands. Customers are constantly looking for faster and cheaper transportation solutions. Due to the interchangeability of freight forwarders, they often work to develop value added services in order to differentiate themselves from their competitors. But often these services are not offered to the customer. Insufficient consultation and unused opportunities provide unused potential for both the transport service provider and the customer. With a little more attention to the problem, both sides can benefit.
Minimalism does not always lead to success
If customers turn to a transportation service provider and want to use a product, often only the standard service is sold. The freight forwarder only rarely emphasizes its advantages over the competition. Also premium services are out of fear not offered as they might be too expensive for the customer. The first consultation, if it takes place at all, is often not very extensive and too short. The wishes and requirements of the customers are usually not considered. With individualized consultation and offers tailored to the customer, freight forwarders can win more customers and customers can make use of a more suitable service. Also other sales channels can ensure more efficient sales. In many cases, outdated technology is to blame for the antiquated circumstances. This misguided minimalism leads to the fact that customers and transport service providers do not exhaust their full potential.
Exploit potential with sales optimization
Sales optimization is a great way for transport service providers to improve their sales and thus increase their sales and success. Sales optimization also includes finding more efficient sales strategies. Training can sensitize employees to the aspects involved. Especially in the transport and logistics industry, there are many ways to optimize sales and thus stand out from the competition. An important point is customer satisfaction. This can be increased by responding more individually to the needs of customers. If the customer feels comfortable with a company, the likelihood of a change to competition is low.  Winning back Customer and the acquisition of new customers also play a major role in sales optimization.